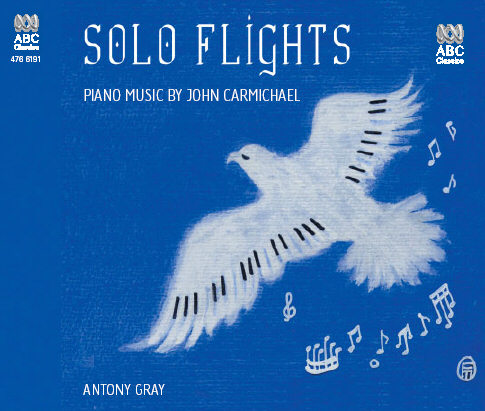 SOLO FLIGHTS ABC Classics 476 6191
Bravura Waltzes
Spider Song
Sonatine
Latin American Suite
Damon Suite
Hommages
Gestorter Traum – d'après Franz Liszt (Troubled Dream)
From the Dark Side
Antony Gray – Piano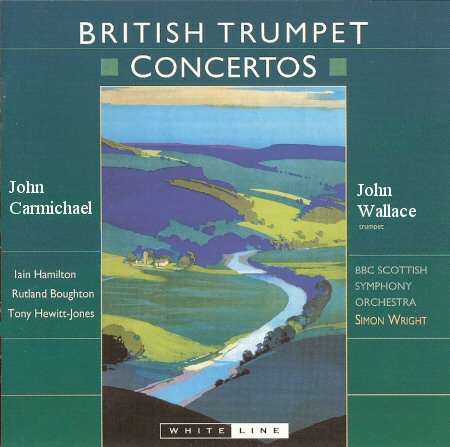 >>MUSICWEB-INTERNATIONAL.COM<<
BRITISH TRUMPET CONCERTOS
John Carmichael, Trumpet Concerto (1972).
Iain Hamilton, Concerto for jazz trumpet, Op. 37 (1938).
Rutland Boughton, Trumpet Concerto (1943).
Tony Hewitt-Jones, Concerto for trumpet and strings (1986).
John Wallace – Trumpet
BBC Scottish Symphony Orchestra
conducted by Simon Wright
English Clarinet Concertos – Dutton Epoch CDLX7153
John Carmichael Fêtes Champêtres
Leighton Lucas Clarinet Concerto
Ralph Vaugan Williams Six Studies in English Folk Song
Humphrey Proctor-Gregg Clarinet Concerto
FANTASIAS FOR FOUR HANDS
John Carmichael
Carlos Lama & Sofia Cabruja
Puppet Show
Dark Scenarios
Bravura Waltzes
Latin American Suite
Tourbillon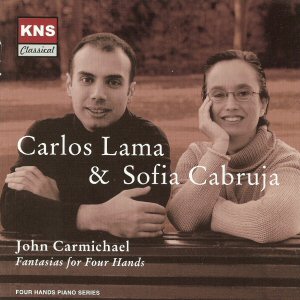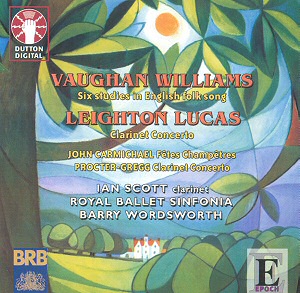 Ian Scott (Clarinet). Royal Ballet Sinfonia/Barry Wordsworth
The most recent work in this collection (which begins the album) is Fêtes Champêtres by the Australian born John Carmichael. This set of three brief movements, 'Passepied', Berceuse, Rigaudon, dates from 1963. Carmichael's time in France clearly made an impression on his work, for, apart from the title, the character of his piece is pre-eminently Gallic. It is a delightfully attractive composition overall and is excellently played
by Ian Scott and the Royal Ballet Sinfonia under Barry Wordsworth.
Robert Matthew-Walker – Clarinet & Saxophone Summer 2005
ENGLISH CLARINET CONCERTOS –
John Carmichael FETES CHAMPETRES
Passepied; Berceuse; Rigaudon (Red)
Vaughan Williams – Six Studies in English Folk Song
Leighton Lucas – Clarinet Concerto
Proctor-Gregg – Clarinet Concerto
Ian Scott – Clarinet
Royal Ballet Sinfonia conducted by Barry Wordsworth

English Clarinet Concertos – Dutton Epoch CDLX7153
John Carmichael Fêtes Champêtres
Leighton Lucas Clarinet Concerto
Ralph Vaugan Williams Six Studies in English Folk Song
Humphrey Proctor-Gregg Clarinet Concerto
Country Gardens –
John Carmichael PASTORALE, INTERLUDE & TOCCATA
plus Schumann – Etudes Symphoniques
Grainger – Country Gardens; Irish Tune; Scotch Strathspey
Dussek – Sonata in G major
Toovey Little Music for Malcolm Williamson
Hindson – AK47
Poulenc – Intermezzo in D flat major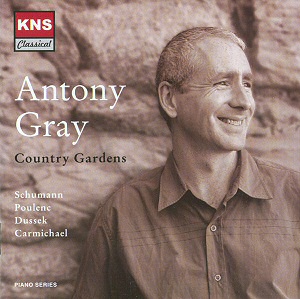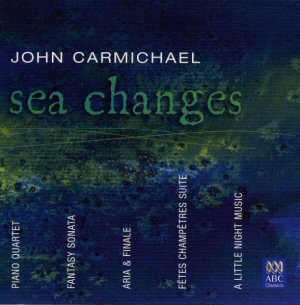 >>MUSICWEB-INTERNATIONAL.COM<<

Piano Quartet –
'Sea Changes'. (2000)
Allegro energico; Lento ma non troppo; Allegro. – 18'40Piano Quartet 'Sea Changes'
Fantasy Sonata for Flute & Piano
Aria & Finale for Soprano Saxophone & Piano
Fetes Champetres Suite for Clarinet & Piano
A Little Night Music for Flute & Piano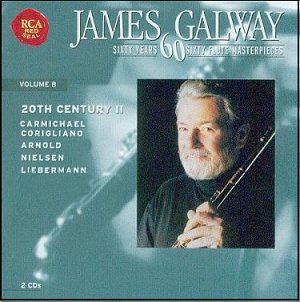 James Galway
60 Years 60 Flute Masterpieces
Volume 8RCA Red Seal 09026 63440 2PHOENIX
Concerto for Flute & OrchestraSydney Symphony Orchestra conducted by Louis Fremaux
Soloist
James Galway
Plus works by Corigliano, Arnold, Nielsen and Liebermann
Australian Light Classics
ABC Classics ABC 442 374-2
Polygram ClassicsCONCERTO FOLKLORICO
For Piano and String OrchestraCONCERTO FOR TRUMPET AND ORCHESTRAWest Australian Symphony Orchestra conducted by David Measham
Soloists
John Carmichael
Kevin Johnstone

COUNTRY FAIR
for Clarinet and Orchestra
(Orchestral version of FETES CHAMPETRES)

West Australian Symphony Orchestra conducted by Richard Mills
Soloists
Jack Harrison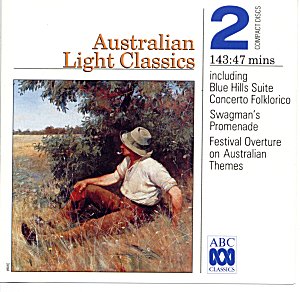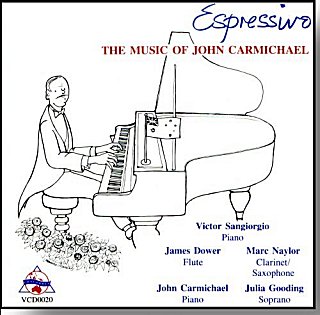 ESPRESSIVO
The Music of John Carmichael
Concordia VCD0020

FETES CHAMPETRES for Clarinet & Piano
FANTASY SONATA for Flute & Piano
ARIA AND FINALE for Soprano Saxonphone & Piano'WHEN WILL THE SUN'
Concert Aria for SopranoBRAVURA WALTZES for Piano SoloARTISTS
Victor Sangiorgio – Piano
James Dower – Flute
Marc Naylor – Clarinet/Saxophone
Julia Gooding – Soprano
John Carmichael – Piano
FROM THE DARK SIDE
Four Gothic Tales for Piano
Orientis XYZ Double CDThe Secret Ceremony
Before Nightfall
Elegy
Dance with the DevilSally Mays- Piano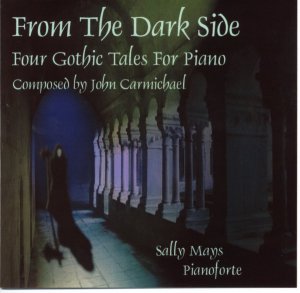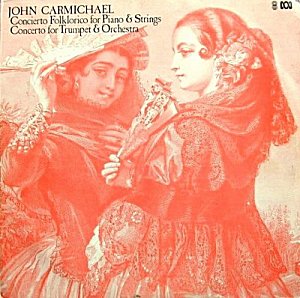 Concierto Folklorico for for Piano & Strings *
WRC-RO4670La Siesta Interrumpida
La Noche
FietasConcerto for Trumpet & Orchestra **Andante maesteoso; tempo de marcha
Lento
Allegro vivace
West Australian Symphony Orchestra
Conducted by Tibor Paul *
David Measham **
Soloists: John Carmichael – Piano
Kevin Johnston – Trumpet

Australian Flute Concertos
RCA VRL1 7373PHOENIX
Concerto for Flute & Orchestra
Lento
Allegro vivace

Thredbo Suite
Air from the High Mountain
Sleigh Ride to Thredbo

Sydney Symphony Orchestra
conducted by
Louis Fremaux Soloist James Galway Coupled with Flute Concerto by
Clifford Abbott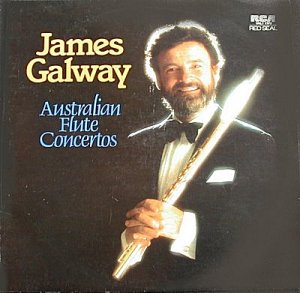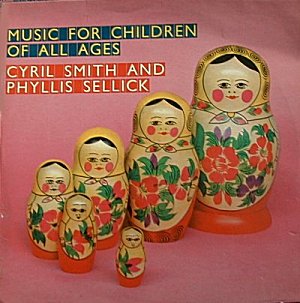 Music for Children of All Ages
POLYDOR 2460232 (Chandos 1974)
(Piano Duet) plus 'Jeux d'Enfants' (Bizet) Berceuse (Fauré), Poupée Valsante (Poldini) Phyllis Sellick and Cyril Smith
'THE PACHELBEL CANON'
RCA VICTOR GOLD SEAL (1981) LP GL84063 TAPE GK84063 CD GD84063 Compilation
THREDBO SUITE:
'Sleigh Ride To Thredbo' '
Air From the High Mountain'
James Galway Sydney Symphony Orchestra
Conductors: Louis Frémaux; David Measham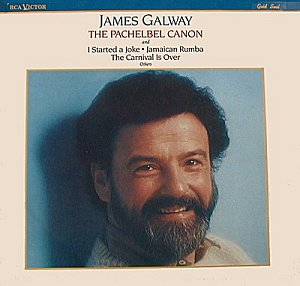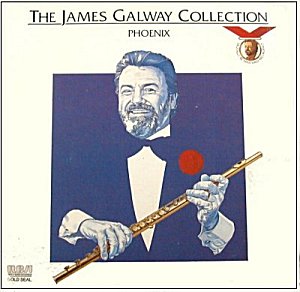 'THE JAMES GALWAY COLLECTION – PHOENIX'
RCA GOLD SEAL AGL1 – 5450 (1990) –
Phoenix -Concerto for Flute and Orchestra
Thredbo Suite
Plus Flute Concerto by Clifford Abbott and works by Percy Grainger, Arthur Benjamin
Sydney Symphony Orchestra Soloist: James Galway Conductors: Louis Frémaux; David Measham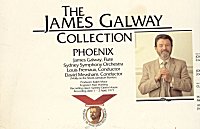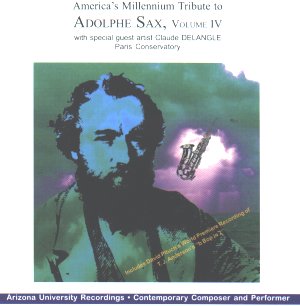 'AMERICA'S MILLENNIUM TRIBUTE TO ADOLPHE SAX' with especial guest artist Claude DELANGLE, Paris Conservatory
AUR CD 3101 –
Aria and Finale for soprano saxophone & piano
Kyle Horch, soprano saxophone
Pamela Lidiard, piano
Plus works by Eric Satie,Tommy Joe Anderson and Jean-Baptiste Singelee